Initial Advice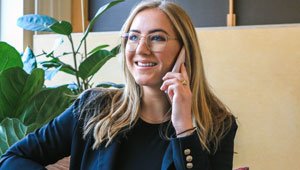 We understand that being charged with an offence can be a daunting experience.
Our lawyers are available to help you understand your legal issue, and to provide you with practical advice about your options.  Our initial consultations are charged at a low fixed rate, and appointments are generally available within 24 hours.
If you cannot attend in person, speak to our support staff about booking your initial consultation by phone.  If it is an emergency situation we are available 24 hours 7 days per week to provide urgent assistance.

Criminal Matters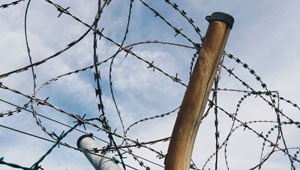 Being charged with a criminal offence can be a very daunting experience.
There are a number of ways police can charge a person. They include  being arrested and kept in custody until you are brought before a court, being given a Notice to Appear, being issued with a Complaint and Summons and/or being issued with an Infringement Notice. An individual has many rights with respect to their dealing with police including your right to silence and having a lawyer or support person present for any questioning. Should you or someone close to you be under an investigation or charged with a criminal offence it is imperative that they contact a lawyer as early as possible.
We are here to assist you, with the help of our experience and knowledge, navigate through the legal minefield to make sure that your rights are protected. Click here more information on getting help with criminal matters.
Traffic Matters
Our lawyers appear in Court regularly in relation to traffic matters.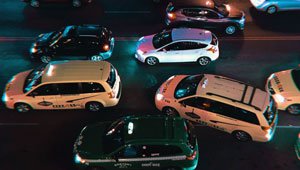 Appearing in Court without the benefit of having an experienced lawyer can result in serious consequences for your drivers license.  If you have been charged with drink or drug driving, or have incurred too many demerit points, you may be eligible to apply for a work license or special hardship order. 
Time limitations do apply in some circumstances, so obtaining prompt advice from one of our expert lawyers is recommended.  To allow us to properly advise you, please bring a copy of your traffic history with you to your initial consultation. For more information on traffic violations and your potential recourse, see our traffic matters services page.
Bail Matters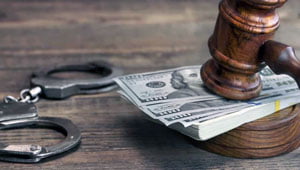 When you are charged with a criminal offence, the prosecution may argue against you being granted bail.
If you are not granted bail, you will be held in custody until your matters are finalized. Depending on a number of factors, criminal proceedings can take months, and in some instances even years, to finalize. Because there are restrictions on making further bail applications, you need to make your application count.
If you or someone close to you is placed in this difficult situation, contact one of our lawyers for the best advice and representation regarding bail. For more information regarding bail, see our bail matters page.
Appeals
If you have already been to court and received an outcome you are not happy with our lawyers are able to assist you to put things right.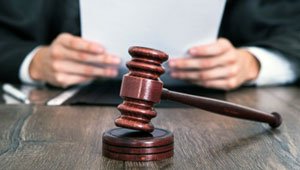 We regularly appear in the District Court and the Queensland Court of Appeal to represent clients upon Appeals against conviction and sentence. Sometime courts make mistakes. In a number of cases our lawyers have succeeded in having convictions quashed and sentences reduced. Strict time limits apply so please consult one of our lawyers today. 
Domestic Violence
With the current climate surrounding domestic violence in Australia, having an application for a Domestic Violence Order made against is you no minor matter.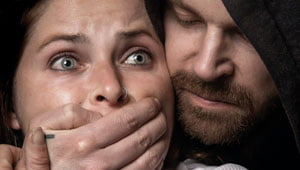 The ramifications of an order being made can be extremely serious and expose you to being charged with a criminal offence for any alleged breaches. If you have an application made against you, it is imperative that you immediately seek legal advice.
At the first mention of an application, the Court will determine whether a temporary order should be made. Our experienced lawyers are able to appear with you at all stages of proceedings and ensure that your interests are protected. To read more about how we can help you with a domestic violence matter – click here.

White Collar Crime
The reach of white collar crime investigations are greater than ever.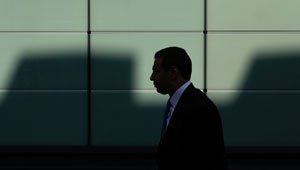 ASIC and other regulatory bodies investigate individuals, businesses and companies to determine whether various laws have been breached. If you become subject to investigation, it is important that you understand your rights and obligations throughout the potentially lengthy process.  Following investigations, serious criminal charges relating to dishonesty and negligence may arise.
We are criminal law experts with extensive experience in investigations and trials. We will be with you from start to finish and aren't afraid to stand up and ensure your rights are protected. Read more about white collar crime and your options, but clicking the above link.
Confiscations
Get up-to-date legal advice regarding confiscation matters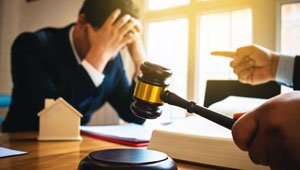 One aspect of the criminal process that is often overlooked is the powers of the State to confiscate someone's property if they are suspected of being involved in criminal activity. This can take the form of separate civil proceedings or flow directly from conviction for some types of offences.
It is important that you receive proper advice about the potential consequences to your property when you face confiscations proceedings or criminal charges. Our lawyers are able to help you through these matters and protect your interests in this important area.
Investigative Hearings/Inquests
There are a number of bodies that have been created that compel an individual to attend and give evidence.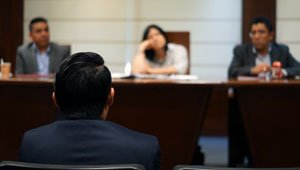 The Crime and Corruption Commission and the Australia Crime Commission have extensive powers requiring individuals to attend coercive hearings to give evidence in relation to serious crime. The long established right to silence does not apply at these hearings, however, an individual does have a right for a lawyer to be present to ensure their rights are not abrogated.
Should you or someone close to you be summonsed to appear at a coercive hearings we recommend that you contact a lawyer immediately to obtain appropriate legal advice.