Nathan Bouchier
NATHAN IS THE MANAGING DIRECTOR OF BOUCHIER KHAN LAWYERS AND A QUEENSLAND LAW SOCIETY ACCREDITED SPECIALIST IN CRIMINAL LAW.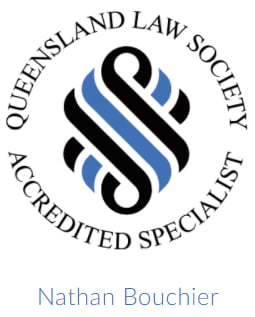 He is committed to ensuring that the people of Toowoomba and South West Queensland receive proper representation and have their rights protected.
As an experienced criminal lawyer, Nathan has a very high success rate in defending complex matters and possesses unique problem solving skills and a deep understanding of the tactical nuances of a criminal trial.  He is the only Accredited Specialist Criminal lawyer in the Toowoomba region, and is widely regarded its foremost expert in the practice of criminal law.
He also practices extensively in more complex areas of the law including Crime & Corruption Commission matters, Confiscations proceedings and Appellate work. 
Prior to moving to Toowoomba in 2006 Nathan worked as a criminal defence lawyer in the Brisbane CBD. He gained considerable experience in all jurisdictions from the Magistrates Courts to the High Court of Australia, working over several years on a daily basis with some of the nation's top criminal lawyers. For more than 10 years Nathan has been based in Toowoomba and has become passionate about the region and its people.
Nathan was educated at the University of Queensland, receiving degrees in Commerce and Law with Honours, before he joined Ryan & Bosscher Lawyers (then Queensland's top specialist criminal defence firm) in 2004 and progressed to becoming a Senior Associate of that firm. On the 1st of July 2010 Nathan entered private practice and became principal of his own firm in Toowoomba, expanding into Ipswich in 2012.  
Having a local lawyer is important – someone who understands the region and its communities and enjoys a good working relationship with the courts, prosecutors and other important participants in the criminal justice system. Nathan appears almost daily in the Toowoomba Magistrates Court and regularly in other courts across the Darling Downs and South West Queensland. 
He also appears regularly in the District Court and Supreme Court. Nathan brings a combination of big city expertise and local knowledge to ensure that the people of the region receive the best possible representation.