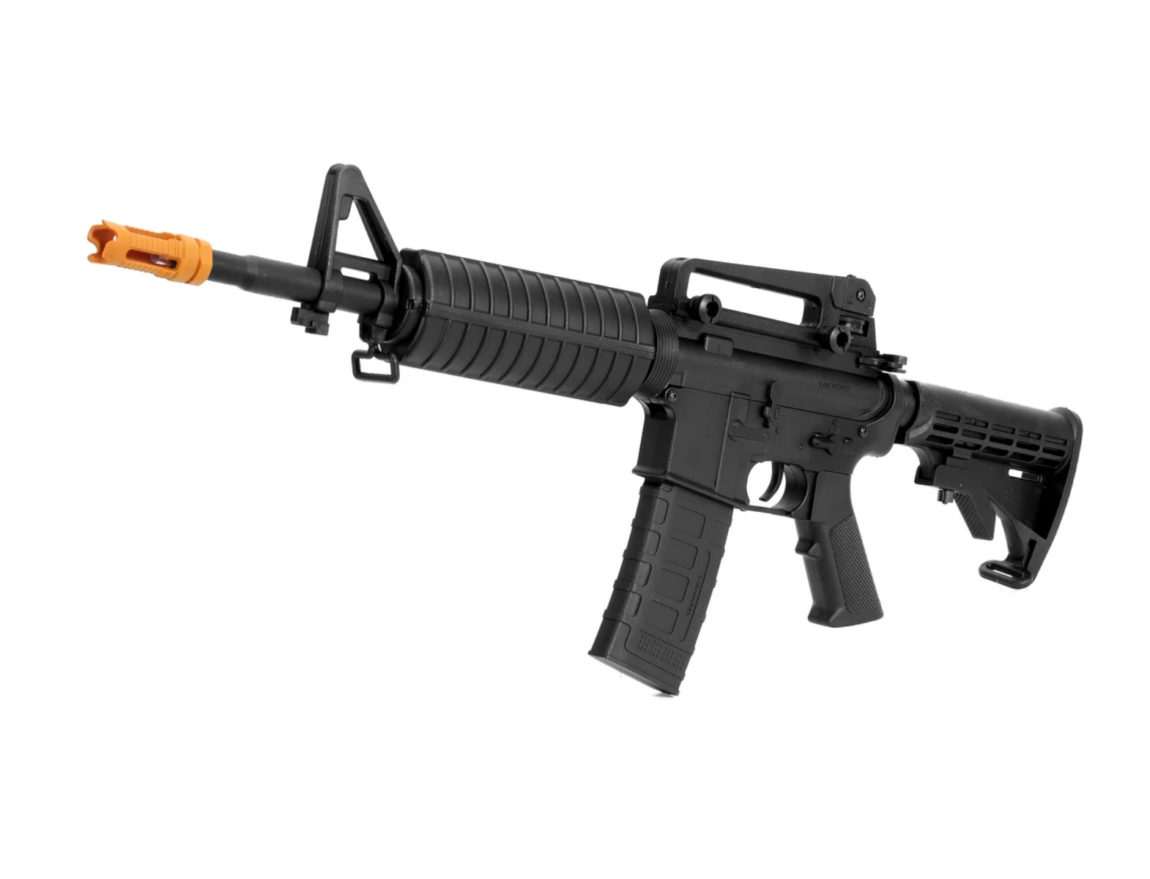 NO LONGER A BLAST
THE LAW AND GEL BLASTERS IN QUEENSLAND
Over the last year, our office has noted an increase in persons charged with offences involving gel blasters. These items (usually described as toys), can at times look identical to weapons such as handguns, shotguns or even rifles.
These items are becoming increasingly popular in Queensland, particularly in rural areas such as Ipswich and Toowoomba, and even suburbs in Brisbane.
They are readily available to anyone, and at this stage no weapons licence is required to obtain one.
Are gel blasters illegal?
Currently, it is not an offence to possess a gel blaster in Queensland.
If you already own a gel blaster or are considering purchasing one, you should take care in your choice of gel blaster and try not to purchase one which closely resembles a firearm (for example, you may wish to purchase one in a bright colour). If the gel blaster closely resembles a firearm of any kind, you may be charged with a weapons offence.
Is it illegal to modify a gel blaster?
It is illegal to modify a gel blaster. An example of this is modifying the gel blaster so that it has the capacity to fire real ammunition.
New legislative framework regarding replica weapons/gel blasters
On 1 February 2021, new legislative framework may come into effect regarding replica weapons (including gel blasters), that closely resemble firearms. If this legislature framework comes into effect, you will need a "reasonable excuse" for possessing a gel blaster or replica weapon. An example of a reasonable excuse could be as simple as you are using the gel blaster for sporting purposes.
Criminal offences involving gel blasters
If you have a gel blaster in a public place, you should carry it in such a way where it is not visible to the public and where it would not cause fear to a member/s of the public. You may wish to carry the gel blaster in a bag or something along those lines.
If you do cause fear to a member of the public with your gel blaster, you may be charged with a criminal offence. The criminal offence you could be charged with in this situation is known as the offence of, "going armed so as to cause fear". This charge on sentence can carry with it a maximum penalty of two (2) years imprisonment.
In addition to the above and subject to your circumstances, you may also be at risk of being charged with several summary offences including commit public nuisance offences, weapon conduct offences and dangerous conduct weapon offences. Depending on the severity of your conduct (as perceived by police), you could even be charged with threating violence.
Seeking advice from a solicitor at Bouchier Khan Lawyers
If you have been charged with a criminal offence involving weapons like that of a gel blaster, we highly recommend that you schedule an appointment with one of our expert criminal defence lawyers for legal advice.
Amy Zanders
Solicitor
30/09/2020
This article is of a general nature and is intended for information only. It should not be relied upon as legal advice. If you require further information, advice or assistance for your specific circumstance, please contact us at Bouchier Khan Lawyers.